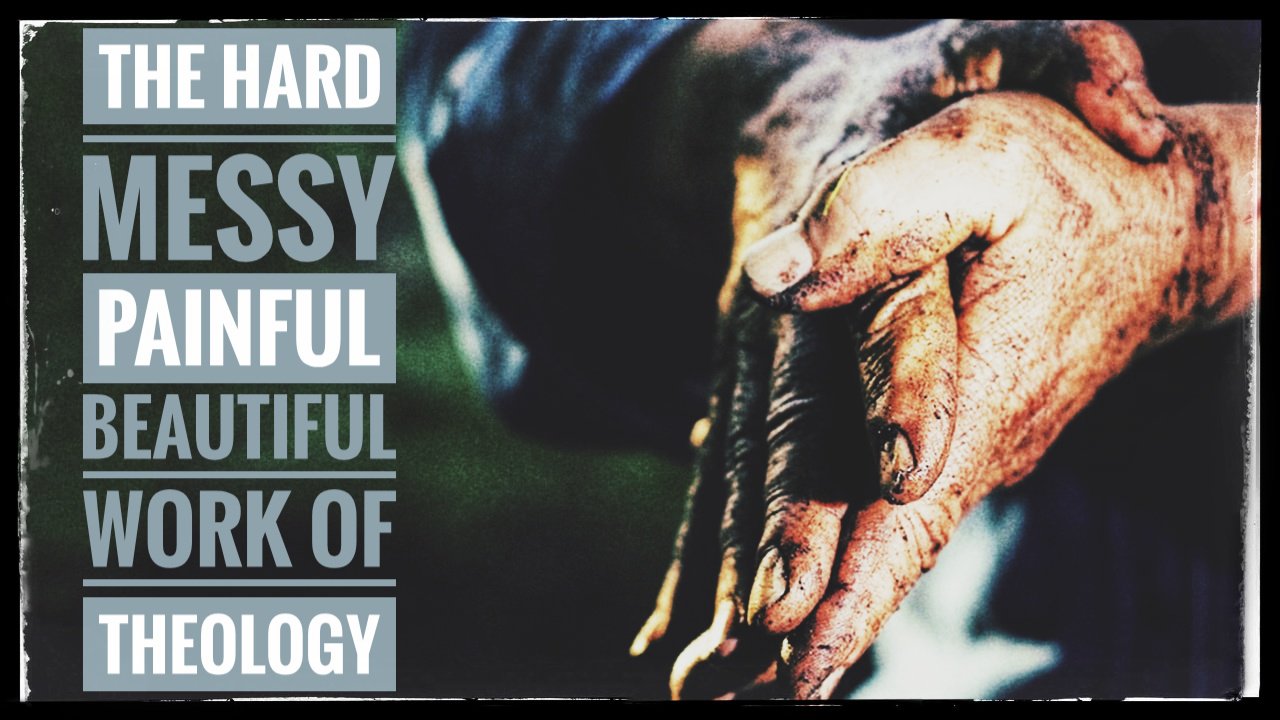 February 20th 2019
What do a margarita, an electric chair, solar panels and the upcoming general conference have in common?
They are all things that United Methodists have a variety of opinions on, even though our Book of Discipline has made a clear preference. From the early days of Methodism, our movement has had a preference toward abstinence in regards to use of alcohol, (one of the reasons we use grape juice instead of fermented wine), yet many of our members choose to drink with moderation. Our Church has taken a firm stand against the death penalty, and sees global climate change as an environmental crisis that all members need to take seriously and respond to. Yet, in talks with members at the churches I've served, I know that most congregations have folks who strongly believe that capital punishment should remain in place, and I've had quite a few congregants inform me that they think the idea of humans having an impact on climate change is a liberal hoax. The fact is that our Church's binding documents take a stand on these and many other issues, but still our congregations and members have mixed opinions and practices regarding them.
The called general conference that will be taking place beginning this weekend, February 23-26, is a similar situation. We will have delegates from around the world elected by our local annual conferences trying to chart a path or way forward for our denomination regarding not just the question of homosexuality, but the deeper challenge, of how we as members of this Church, work out our disagreements theologically.
This past Sunday night we had a second open conversation and informational meeting at Somerville FUMC surrounding the upcoming conference and the decisions coming to our churches in the connection. One of the major insights we explored at this meeting is the fact that our church has a stance theologically on many issues, and still we disagree. We explored the nature of dialogue and named some tools that can help us navigate these challenging waters.
One of the tools we explored was the Wesleyan Quadrilateral, a framework that Albert Outler developed to help articulate a uniquely Methodist approach to theological and biblical interpretation. The approach involves bringing together Scripture, tradition, reason, and our experience as lenses helping us see our theological task. No question can be solved with one of these alone. Take the example we practiced with on Sunday night on alcohol use. There are plenty of passages in the Bible against drunkenness, some calling wine a mocker and beer a brawler. But there is also Jesus' first miracle, turning water into wine, (the best wine at that), as well as the fact that the central symbol and sacrament of the church's unity and mission is the Eucharist: which takes us back to the Lord's supper; his farewell address where he blessed his followers with bread and wine.
There is Scripture that could lead us to different conclusions on proper use of alcohol. So we need other lenses to help us. We bring our experience, the traditions of the church, and our reasoning into play, and from that our church has made its call: it promotes abstinence, but even still, within the discipline there is room to disagree, and each has to follow the Spirit in their own decisions.
This work, of wrestling with the Scriptures and what God is saying to us today, is the good, exciting, and scary work of biblical interpretation. This is the work our church has done from the beginning, always trying to make as much room as possible for folks to work out the non-essentials in their own lives and contexts.
It is the hard and important work of biblical interpretation that has allowed our church to grow as it has and to make decisions in the past that have challenged previous assumptions. It's the theological task of interpretation that has led the church to allow families who have gone through a divorce to still remain members, and even pursue ordination. It is our theological task that has made room for women to answer the call to preach and lead our churches, even though there was a time when this was not so.
The Church's task is to engage theologically and wrestle with where God is calling us today, with the tools of scripture, tradition, reason and experience. A part of what it means to follow Jesus is to earnestly seek where we are being called today. Our denomination has made calls on many issues, some of which many in our local church disagree with. And yet we are still united in our mission to make disciples. Our church members disagree about alcohol use, the state laws concerning capital punishment, climate change, and the matter of LGBTQ inclusion.
The questions before our local churches and the task of our delegates in St. Louis is painful and difficult, but it is a holy task of continuing to wrestle with God's call on our lives. We disagree about many issues, and yet remain united in mission. Is the question of homosexuality one such issue? We will see.
My prayer is for patience.
For unity in the Spirit.
That God would lead us and we would follow.
That agree or disagree, when the world sees us they would see love.
Because that's all that really matters.
"By this everyone will know that you are my disciples, if you love one another." John 13:35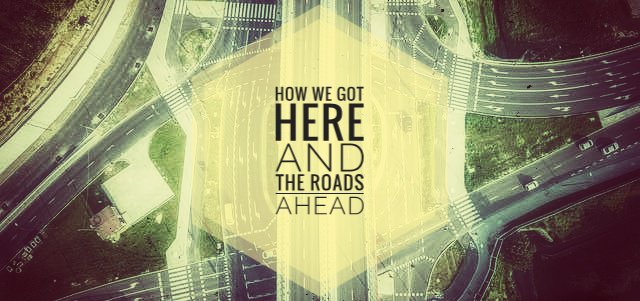 February 13, 2019
This past Sunday night at the church we held an open meeting for anyone who was interested in learning more about the upcoming called General Conference set to take place February 23-26. The purpose of the conference is to chart a course for the churches future regarding the matter of homosexuality. The purpose of Sunday's meeting was to provide access to the information needed to understand our denomination's situation and what has led us to this moment.
We talked about the structure of the church to make sure that we all had a clear understanding of how the whole machine works: from general conferences to our more regional Annual conference, and how that affects our life here at the local level. We also explored the history that has lead us up to this point to help understand the context. For many, a conversation about the denominations stance on homosexuality may seem out of left field, but it's been an ongoing conversation since 1972. The United Methodist Church was formed in 1968 and four years later at the next General Conference they went to work establishing the social principles of the church. The people called Methodists have been somewhat divided on this issue ever since.
There have been votes to changing language, commissions and special research teams, and finally in 2016 at our last General Conference it was narrowly decided that the Council of Bishops would help lead us through this discussion that keeps happening. After years of debate, many are tired of arguing about this, and the Council of Bishops responded to this weariness by creating what they called "the commission on the way forward." The commission's work brought together diverse voices and people of differing beliefs regarding human sexuality to try to chart a path for the church moving forward. They have worked for a few years since 2016 to bring us to today, with three proposed plans and a fourth to be discussed at the end of the month.
One of the things we discussed this last Sunday night was not just information, but also the nature of this conflict, and the real challenge that has been set before our connection. The church has been divided for many years on this topic, and so the challenge as I see it is less about homosexuality, and more about how the church works out its differences. Currently our global church has openly gay clergy and leadership at the highest level. We have many members that support this reality as well as many who oppose it. One thing is certain: we are not of one mind as a church in regards to our beliefs concerning sexuality.
The real question becomes: How do we navigate our life together as a global church when we do not see eye to eye? Do we need to break up, get an ecclesiastical divorce? Or do we need to go to counseling? Who would get child custody if we couldn't work it out?
This division in the church should be no surprise really. To live with cultural and political diversity is a part of what it means to be American, and the history of Methodism is closely linked to the birth and growth of our country. Over the years, the country's challenges and conflicts have gone on parallel to the challenges and conflicts of the church. As the country expanded west, so too did the Methodist preachers go settling preaching circuitsas they went. Just prior to the Civil War, the Methodist Church split north and south over issues of slavery. Today, our country is still struggling with what it means to hold very different ideals and work together for the common good. The recent government shutdown is a perfect example of what happens when two groups not only disagree, but struggle to work together.
The question for our church in February is not so different. Many United Methodists affirm what the Discipline currently says about homosexuality: that it is a lifestyle incompatible with Christian teaching (see Discipline ¶161.G) . Still other faithful United Methodists disagree with these statements, and find them harmful to our witness. The church being not of one mind here is a fact. What remains to be seen is whether or not our church faces the equivalent of a government shutdown. All of the proposed plans are attempts the commission and others have offered up for us as a people to move forward. Some plans stress unity in what is essential, and freedom to follow our conscience on other issues. Other proposals seek to end this conversation, and allow for a gracious exit for those who disagree.
As we move into further conversation in the upcoming weeks surrounding these proposed plans and the theological rationales behind them, we will not take any votes. We will not debate and demonize one another. We will ask honest questions and try to listen to each other. I don't know what the future holds for our local church or the global Methodist Church. But I do know that we have the opportunity to learn from the past, and learn from other churches who have walked through these same waters. More than anything here in Somerville, I hope we can learn from each other as we honor one another and listen to each other's differing experiences and perspectives, making room for one another, and maybe even the Holy Spirit.
Grace and Peace
KB
Below is a link to a brief summary of the four major proposed plans for our church. None are perfect, and all of them would likely see some edits and revisions if passed. http://s3.amazonaws.com/Website_Properties_UGC/learn/documents/GC2019-Plan-comparison.pdf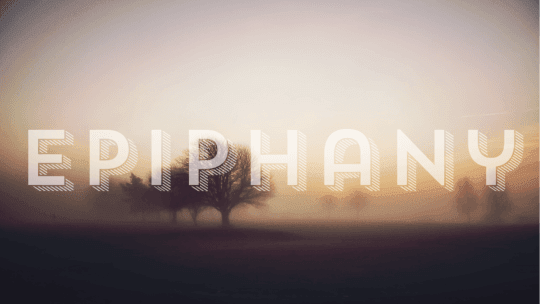 February 6th 2019
In the last few years since working in the Methodist church I've fallen in love with the liturgical year. I've become engrossed by all the holidays I never knew about growing up. While all good American's feast on Superbowl Sunday and pay respects on the day after Thanksgiving, (you know, the most holy day of American commerce, Black Friday), I have grown weary of most of them. But in the liturgical year we have a whole new way to orient time.
Now I haven't given up all the secular holidays, I still wait eagerly for the seasonal superhero films and even celebrate Christmas, (see what I did there), but it's these liturgical days that have begun to shape my life. Transfiguration Sunday is one of my favorites; a whole day devoted to a text so confusing most Christians pretend it isn't in the canon. I love it! But epiphany, now there's a holiday. A day and season in between advent/Christmas and Lent/Easter. This season we celebrate light. In Jesus, God has revealed something tucked away, hidden behind the scenes of time. In Jesus, the light has come and it shines on all of creation. Paul in Ephesians calls this light the Mystery of Christ.
This Mystery of Christ, the director's cut of God's history, is made known. And the beauty is that all are included. In the book of Ephesians, Paul puts it bluntly explaining that the Gentiles are fellow heirs of the same promise as the Ephesians. Paul writes the church in Ephesus and says that the promise of God previously made known to and through the children of Israel is now opened up to "everyone else." This is epiphany, this is the light that has come to show that God doesn't play favorites. And if this is the mystery of the ages only now revealed, it means that in Jesus we see that God never did play favorites. That isn't how grace works after all.
Epiphany is remarkable. This is a season dedicated for the church to be exposed. A time set aside just for having this light of God's grace shine on us. And this grace that comforts us also confronts us. Because as people of the church we tend to think we are God's favorites, and everyone else is somehow "out there," distant from God's love. But the light shows us that in Christ there is no division. Paul goes on to say that in Christ the walls of hostility have been broken down. In Jesus there is no "us" and no "them." We are all the "everyone else" that God has welcomed into the family. This epiphany stuff is challenging, because not only am I welcome, but so are all the people I don't like. All the people who I disagree with, who don't look like me. God's light has been shown on them as well.
This mystery of Christ is one that we are called to enter into, and I believe that involves serious grappling. It may be easy for me to sit behind a keyboard and type this, but the idea of looking at people who I have serious theological disagreements with and still holding onto the dream that they, too, are children of God is anything but easy.
This is the challenge set before our church in the coming General Conference February 23-26. The challenge is for faithful United Methodists from all over the globe to gather together, with disagreements and agendas in hand, and still look at each other as children of God.
Can they do it?
Can we?
Can we learn to talk to each other with civility and grace? Can we come to the table together still, and let the mystery of Christ that is alive in each person present shine before us?
To be honest I don't know. But I do hope so. I hope we can talk to each other and hear the concerns we all carry. That alone would be a gift, and a sign that the Spirit is not done with us. Like the liturgical calendar can offer us a different way to see time, I hope this season can give us a different way to approach one another. During this season of Epiphany, I invite you to join me and brothers and sisters from all over, to pray for our church, our denomination, and to listen to where God is calling us.
The mystery has been revealed, may it shine upon us and guide us on our way forward, and may grace and peace be with you!
KB
Below is a link to a conversation with folks who represent four of the proposed plans forward for our church. This is a great look not only of the different positions, but a chance to see 4 people who strongly disagree at times speak with grace and honesty.
https://www.umnews.org/en/news/perspectives-on-a-way-forward