SFUMC CHILDREN'S MINISTRY
At SFUMC our heartbeat is children and families, and our passion is doing life together. We are dedicated to partnering with families to help children in becoming fully devoted followers of Jesus Christ. We strive to provide a welcoming, encouraging, and fun place for children and families to be strengthened in their faith. Our aim is to equip the Next Generation for great things and empower them to lead today.
MIDWEEK SERVICES :
Wednesday Nights are our favorite night of the week! With dinner, games, worship, relevant Bible teaching and friends its a great place to come as you are & leave encouraged.
5:30 - Dinner in Davis Hall
6 - 7:00PM - Student & Children Services
SUNDAY MORNINGS :
Sunday school : Children's Sunday School Classes are in the the education building.
Nursery: Ages 0-4 years : Our nursery is available during all worship services and bible studies.
Beginners: PreK - 1st Grade : Using Bible stories and lessons, our focus is to help our children
link life experiences and to practice what they are learning.
Elementary: 2nd – 5th Grade : Emphasis is placed on classroom involvement by reading Bible
stories and applying the biblical principles learned that week.
Kids Church : Children grades PK - 5 are released from our 10:55AM adult worship service to participate in Kids Church. Kids Church is located in the Education Building.
Family Sunday's : The first Sunday of each month there is no children's church, instead we invite our children to participate in our adult worship services by worshipping as a family, with their family.
Here's what to expect when visiting Somerville FUMC for the first time:
First, all of our children's classes are located in our education building on the left side of our campus. There we will meet your family and then one of our volunteers will lead your child to their age-appropriate room.
Upon checking in for the first time, we will ask for the following personal information (NOTE: We value your privacy and will not share this information with anyone):
Parent/guardian name(s)
Child's name
Child's birthdate
Home address
Phone number
Any special instructions (allergies, special needs) for your children
Director of Children's/Youth Ministries - TBD
Nursery Director
Mrs. Alice Holden is one of Somerville UMC's very best treasures! She has been with us in the nursery for 15 years and is one of the most friendly, nurturing, and energetic people you will meet.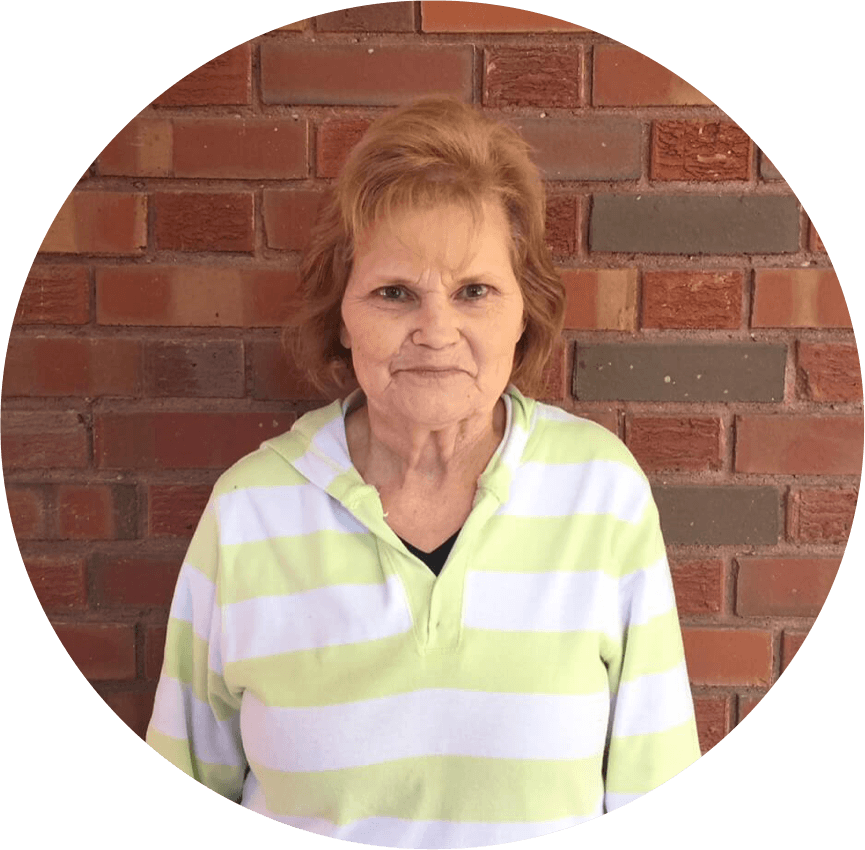 Got questions?
If you have further questions concerning our children's ministry or are planning on visiting Somerville UMC with children, simply complete and submit the form below and we will get back with you soon!